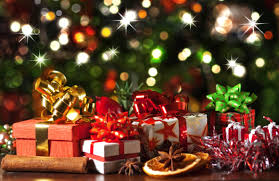 The holiday season is almost upon us, and with it, comes a lot of travel and days when you are away from home. Here are some great safety tips to follow while away this holiday season, or any season to help protect your home from becoming a target.
1. Beef up security systems - set the alarm, make sure your motion-activated lights are in working order, and possibly install a heavy-duty lock strike plate for a little extra support. If you don't have a motion-sensor light, they are simple to install and can be picked up for less than $20. It's also a good idea to advertise your security system by posting stickers at accessible entry points.
2. Make your home look lived in - an unkempt lawn is one of the biggest clues that owners are away. Be sure to mow before you leave or make arrangements to have someone shovel your walk and drive in the case of snow. If you have regular weekly maintenance done, keep those schedules going while you're away.
3. Don't keep your windows open - make sure your windows are closed and latched.
4. Don't fall for door-to-door solicitors - a common way to scope out a home is by posing as a charity asking for donations. If someone comes to your door, don't open it or ask for ID that links them to the charity, and DON'T let them inside the front door.
5. Use the latest tech - take advantage of technology by using home automation devices that allow you to turn on and off your lights, or FakeTV, which mimics the flickering of a TV, to make it look like someone is home. If you don't have home automation, timers on your indoor lights are also a great option. Giving the impression that someone is home could deter those unwanted guests.
6. Keep your valuables out of sight - do a quick walk-through and make sure all valuables are hidden or out of sight or invest in a small safe to keep them secure. If a safe is not an option, a good idea is to store your valuables in an unusual place like the kitchen pantry or bathroom closet concealed in a box or container.
7. Do your packing out of sight - be smart about where you pack up the car. If possible, keep it in the garage or out of sight.
8. Don't publicize your vacation plans - keep a low profile on social media sites and don't advertise vacation plans online before taking your trip. Just as important, check your sites to make sure your address is not readily available to anyone seeking it by deleting past posts, party invites, or Facebook events that may include your address and phone number.
9. Hold your mail and newspaper - fully stuffed mailboxes and newspapers in the driveway are a dead giveaway that nobody's home. If you don't have a friend or neighbor to take these items in for you, contact your newspaper service to stop deliveries and fill out a hold mail form.
10. Do not leave a hide-a-key. The first thing a thief will do is check for a hidden key. Rather than hide a key, give it to a friend or neighbor and have them stop by every couple of days to check for any unexpected packages or flyers left. It is also a good idea to have them bring your trash barrels in and out and water plants so normal routines are kept.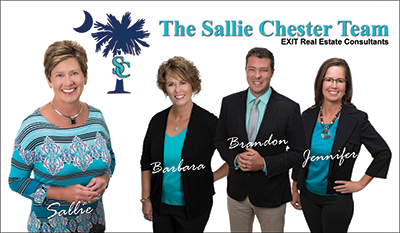 Lake Murray SC Real Estate - The Sallie Chester Team of Exit Real Estate Consultants​With an emphasis on real estate sales on Lake Murray and off-water properties in Lexington, SC and surrounding areas, Sallie Chester and her team of professional REALTORS® utilize EXIT's cutting edge technology along with old-fashioned customer care to provide each client with exceptional service. Sallie lives on Lake Murray and with many years as a leader in the real estate industry, her clients value her knowledge, professionalism, and business experience.