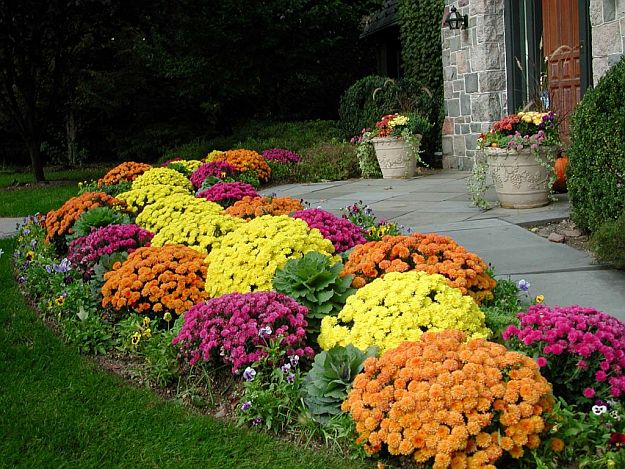 I am sure you have heard that spring and summer are the top home-selling seasons, but the fall is actually a great time to sell your home. Read on to find out what the fall brings in prospective buyers and how best to prepare.
#1 - A MORE SERIOUS BUYER POOL
Although the Spring is sure to bring out buyers, many hold off on making an offer. With so many homes to choose from, buyers can be choosy, which can extend their search for months. Once September hits, however, serious buyers will begin feeling the pressure to make their move before the holiday season or bad weather begins.
How to Prepare: Step up the Curb Appeal. Fix up the front porch for autumn, rake the leaves, and clean the gutters so you'll be ready when the buyers are.
#2 - LESS COMPETITION
Once summer is over, home buyers not only have the stress of the holidays approaching, but their options are shrinking as well. People rush to close by September, and you are competing in a much smaller market, which can be a very powerful bargaining tool.
How to Prepare: Make your home listing stand out. Fall and winter photos can look drab so make sure to take advantage of the best weather days and include those photos in your listing.
#3 - DIFFERENT BUYER DEMOGRAPHICS
While families are more likely to move in the Spring, millennials and empty-nesters usually being their home search a little later in the year. Also, employers who need to relocate their workers often wait for the fall to avoid the higher "on season" real estate rates. With holidays & bad weather ahead, as well as out-of-towners needing to start a job in a new place, this could mean a relatively speedy closing for you.
How to Prepare: Stage the space. An empty-nester may not need three bedrooms but could use an office space or exercise room; a millennial might want a nursery or playroom. Let every potential buyer see how the house can fit their needs.
#4 - MORE FLEXIBILITY FOR IMPROVEMENTS
Depending on where you live, the warmer months can be a much-needed break after a rough winter, and your house could probably use a little TLC. By waiting to list in the fall, you give yourself those warmer months to do some home improvements and get your home in great shape for selling.
How to Prepare: Schedule repairs and final touches. Schedule repairs and small renovations in between weekend getaways and beach days. Pressure wash and clean windows to get rid of built-up grime and make sure all your home systems are working properly.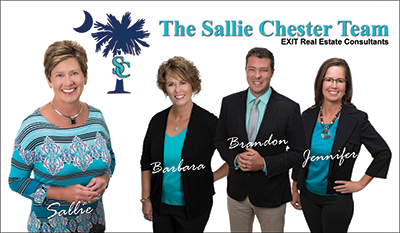 Lake Murray SC Real Estate - The Sallie Chester Team of Exit Real Estate Consultants​With an emphasis on real estate sales on Lake Murray and off-water properties in Lexington, SC and surrounding areas, Sallie Chester and her team of professional REALTORS® utilize EXIT's cutting edge technology along with old-fashioned customer care to provide each client with exceptional service. Sallie lives on Lake Murray and with many years as a leader in the real estate industry, her clients value her knowledge, professionalism, and business experience.