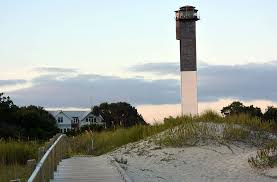 When you live in near a city as centrally-located as Columbia, there are a lot of available day trip destinations out there. All you need is a tank of gas and a GPS. Neighboring cities that are home to wineries, breweries, beaches, and more are within two hours and make for great one day excursions. Here are some of the best places to go when you just need to get away for the day. Grab your car keys and let's go!
ONE HOUR AWAY…
Kershaw, SC
Just an hour north of Columbia, you'll find the quaint town of Kershaw, the perfect place to go for the outdoor enthusiast. For those who love to live life in the fast lane, there's Carolina Motorsports Park Inc. where anyone is welcome to take a car, cart, or bike for a spin on the track. Kershaw Skate Park, located in Stevens Park, is one of the largest in South Carolina; In addition to the skate park, a swimming pool, bowling alley, walking trails, and a playground are also available. There is also Forty Acre Heritage Preserve with some fascinating places to explore. Unusual plants, hiking trails, and a massive rock that you can walk across are some of the things you can find in this heritage preserve.
Santee, SC
The small town of Santee boasts a Santee State Park, a great day getaway, that sits on 2,500 acres of land. The park includes campgrounds, picnic shelters, boat ramps, cabins, RV campsites and a park store with a Wi-Fi lounge. For those who want to see picturesque Lake Marion, Fish Eagle Wildlife Tours offers a narrated two-hour scenic trip on a pontoon boat.
ONE AND A HALF HOURS AWAY…
Augusta, GA
Augusta is the perfect place to visit for history buffs. For starters, the Augusta Canal Discovery Center takes you through an in depth look at how the city used its waterways for importing and exporting goods and also provides canal boat tours. Next, take a tour of the Boyhood Home of President Woodrow Wilson or visit the Augusta Museum of History, where the city's past has been recorded and preserved. There's also the Morris Museum of Art, which is home to almost 5,000 works of art dating back to the 18th century. For those who want to do something outdoors, visit the Savannah Rapids Visitor Center, where you can learn about the city's wildlife, take a walk on the famed Augusta Riverwalk, or just get an up close and personal view of the Savannah River. Cool off with a beer at the River Watch Brewery, which has four core brews plus some limited releases and experimental brews. For those who want to visit the dark side, SouthStar Trolley offers ghost and vampire tours in addition to the usual history tours. And last but not least, how can we mention Augusta without saying that it is home to the distinguished The Masters golf tournament? Augusta is a great city with a lot to offer and do!
Sumter, SC
Columbia's neighboring city of Sumter is home to three major attractions that are worth a look. Swan Lake Iris Gardens is known for its black water and is home not only to all eight swan species, but it's also nationally recognized as having an abundance of Japanese iris, which only bloom for a few weeks between May and June. General Thomas Sumter Memorial Park, the burial place for "The Gamecock" who has a town, county, national forest, and fort in Charleston named after him, is also a significant attraction for the city and helps pay tribute to this Revolutionary War hero. Last but not least, is the Sumter Opera House, which is a historic site that hosts many national acts and has been around for decades.
TWO HOURS AWAY…
Johns Island, SC
Johns Island is the largest island in the state and a huge attraction because of the Angel Oak Tree. The tree, located in Angel Oak Park, is said to be over 400 years old, stands close to 70 feet tall, and is 28 feet around, shading 17,200 square feet. Now, that is some tree! Other major draws are of the wet and wild side. There's Bohicket Creek Boat Rentals, Holy City Paddle Tours, Holy City Sailing, and Captain Jack's Kiawah Sailing and Dolphin Watching, which has earned a glowing reputation for knowledge of the area's waterways and the captain's ability to locate dolphin hangouts. After a day of fun on the water, relax at Low Tide Brewing, where you can tour the facility and see how beer is made in addition to sampling one or more of their 12 craft beers.
Sullivan's Island
Known for its well-to-do residents and lifestyle, the island has attractions other than house envy. The Edgar Allen Poe Library is tucked away in a hillside that used to be a military bunker; the library is named after Poe who is believed to have lived on the island when he wrote "The Raven." The Sullivan's Island Lighthouse is also worth a visit, but then it's back to what you really come to the island for: relaxing on the beach. Look forward to a day of sunshine and relaxation at Sullivan's Island Public Beach. Limited interruptions on a white, sandy beach– now that's a day trip worth taking!
Although there is so much more to explore in the great state of South Carolina, these one day trips are worth taking. Whether you're a history buff, beer drinker, outdoor enthusiast, or just want to relax, there is always something to do and see just an hour or two away.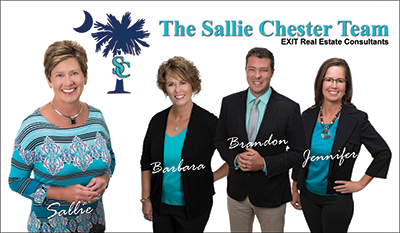 Lake Murray SC Real Estate - The Sallie Chester Team of Exit Real Estate Consultants with an emphasis on real estate sales on Lake Murray and off-water properties in Lexington, SC and surrounding areas, Sallie Chester and her team of professional REALTORS® utilize EXIT's cutting edge technology along with old-fashioned customer care to provide each client with exceptional service. Sallie lives on Lake Murray, just 6 miles from 4214 Highway 378, Leesville, SC 29070 and with many years as a leader in the real estate industry, her clients value her knowledge, professionalism, and business experience.