HOME FOR SALE w/ LAKE MURRAY ACCESS at 119 SHADOW LANE, LEESVILLE, SC
119 Shadow Lane in Leesville, SC is centrally located, just 30 miles from the capital city of Columbia, SC, one of the state's equestrian centers, Aiken, SC, or Newberry, SC, home of the
Newberry Opera House and Newberry College.
The home has hardwood floors in two living areas and the master bedroom. Beautiful tile in the kitchen, mud room and baths. The kitchen is HUGE with lovely 42" wood stained cabinets, a bar, an island, under-cabinet lighting and loads of prep space and storage.
The master bedroom has a view of Lake Murray. Master bedroom closet has hardwood floors, too, and has built-in cabinets. The master bath has a garden tub, separate shower and double lavatories. The two guest bedrooms have walk-in closets and share a bath which has a large linen closet/medicine cabinet, double lavatories and a tub/shower.
All of the thermopane windows have 2" faux white wood blinds. Windows are topped with transoms. Enjoy the rocking chair front porch or deck overlooking this nearly 1.5 acre lot with views of Lake Murray. Large white storage building conveys.
VIEW OTHER LAKE MURRAY HOMES FOR SALE UNDER $275K
Saluda County's assessed value of 119 Shadow Lane is $207,700, and the list price is BELOW assessed value! Built in 2008, this Craftsman-style modular home is a beauty! This is NOT a manufactured or mobile home. Modular is a construction method, not a type of home. According to reports found in Wikipedia and other sources, some of the advantages to modular buildings are as follows:
Modular construction allows for the building and site work to be completed simultaneously. This results in faster construction and faster return on investment.
Construction takes place indoors, independent of weather, which increases work efficiency and avoids damaged building material.
Modular homes meet ALL building codes. In fact, during the construction of a modular home, independent building inspectors are both in the factory and on site to supervise construction and ensure that the company adheres to all building codes. The local building inspectors must also approve construction.
Modular construction is an environmentally friendly process in that waste is reduced and site disturbance is minimal.
Because modular homes are built in a factory, the materials are stored indoors in a controlled environment, eliminating the risk of mold, mildew, rust and sun damage that can often lead to human respiratory problems; therefore, a modular home could be considered healthier.
According to manufacturers, modular homes are designed to be stronger than traditional homes by, for example, replacing nails with screws and adding glue to joints. The FEMA website states that "When FEMA studied the destruction wrought by Hurricane Andrew in Dade County, Florida, they concluded that modular and masonry homes fared best compared to other construction." Typically, a modular home contains about 10%-20% more lumber compared to traditional stick-built homes. This is because modules need to be transported to the job site and the additional lumber helps keep them stable. Once assembled, they are then considered stronger.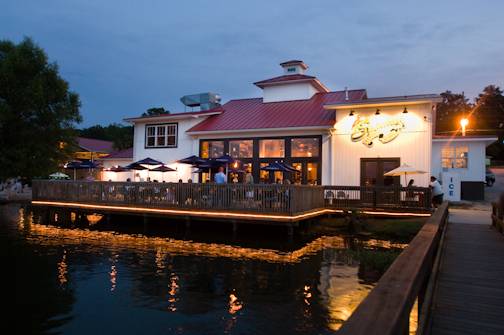 119 Shadow Lane has the total package! There's convenience to Lake Murray attractions, such as Spinner's Resort and Marina; dining is close by at the Lake Murray Bistro, County Line Store, Charlie's Fisherman's Wharf, or the Circle Diner, to name a few; Rehoboth United Methodist Church is less than one mile away; water toy and boat rentals are
available at nearby Southshore Marina; property has 1.33 acres for additional building, a swimming pool, gardening or just about anything you could desire; and at the top of the list of attributes is that this property has access to Lake Murray via a boat launch at the end of Shadow Lane.
The home has been professionally cleaned by "Sweep Dreams" and is move-in ready!
Sallie Chester, Realtor with Exit Real Estate Consultants in Lexington, South Carolina, delights in assisting buyers and sellers with their real estate needs. She lives on beautiful Lake Murray and is a top producing agent. With an emphasis on lake property sales, Sallie specializes in residential real estate in Lexington, SC as well as Batesburg, Leesville and Gilbert. Utilizing Exit's cutting edge technology and supported by her full-time, licensed assistant, Sallie provides superior service. Sallie Chester is the REALTOR for you! Contact her today at 803-707-8595.
HUBREC.com Blog: HOME FOR SALE w/ LAKE MURRAY ACCESS at 119 SHADOW LANE, LEESVILLE, SC
REALTOWN.com Blog: HOME FOR SALE w/ LAKE MURRAY ACCESS at 119 SHADOW LANE, LEESVILLE, SC
WORDPRESS.com Blog: HOME FOR SALE w/ LAKE MURRAY ACCESS at 119 SHADOW LANE, LEESVILLE, SC
WITHEXIT.com Blog: HOME FOR SALE w/ LAKE MURRAY ACCESS at 119 SHADOW LANE, LEESVILLE, SC
EXITREALTYArOk.com Blog: HOME FOR SALE w/ LAKE MURRAY ACCESS at 119 SHADOW LANE, LEESVILLE, SC
EXITNM.com Blog: HOME FOR SALE w/ LAKE MURRAY ACCESS at 119 SHADOW LANE, LEESVILLE, SC
EXITREALTYNV.com Blog: HOME FOR SALE w/ LAKE MURRAY ACCESS at 119 SHADOW LANE, LEESVILLE, SC
EXITVIRGINIA.com Blog: HOME FOR SALE w/ LAKE MURRAY ACCESS at 119 SHADOW LANE, LEESVILLE, SC
EXITREALTYSoCal.com Blog: HOME FOR SALE w/ LAKE MURRAY ACCESS at 119 SHADOW LANE, LEESVILLE, SC
EXITMID-ATLANTIC.com Blog: HOME FOR SALE w/ LAKE MURRAY ACCESS at 119 SHADOW LANE, LEESVILLE, SC
AGREATERTOWN.com Blog: HOME FOR SALE w/ LAKE MURRAY ACCESS at 119 SHADOW LANE, LEESVILLE, SC