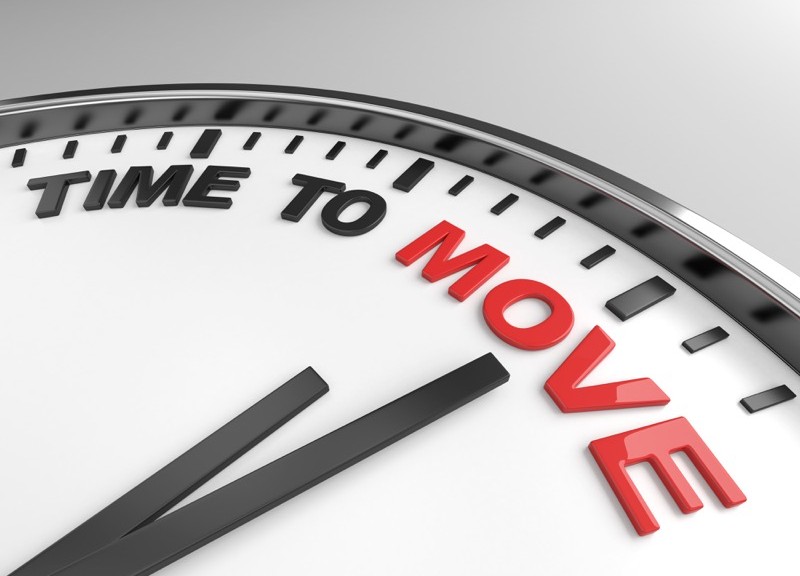 Knowing when to move is a very personal decision. Recent surveys suggest that homeowners move once every ten years; for some, that may seem like a very long time, and for others, it may be surprisingly short. Whether you are trying to decide if it's the right time to downsize, or whether you are wondering if now's the time to upgrade, moving signifies a big change, one with a lot of excitement but also a lot of work. Keep reading for some helpful tips on whether it's the right time to consider a move.
• You have lived in your house for at least 5 years. The general consensus is that you need to own your own for at least five years before you can sell without losing money. It takes time to increase equity, and market value, in order to justify making a move to a new home.
• You want to take advantage of a seller's market. If you find that your home is worth more than when you bought it, and the market is hot, it makes sense to want to take advantage of it. The market is always changing, but some signs that may indicate a good market to sell are: properties are on the market for a short time, bidding wars for houses in your area are taking place, and you see a lot of for sale signs in your neighborhood. Always talk to a REALTOR® you trust to get insight into what is going on in your area and what your home may be worth in the current market before you list.
• Your home is draining your bank account. If your home is costing you more than 28% of your income, your housing costs may be more than you can afford. If you are stressed every month and struggling to make your house payments, it may be time to consider a move to a more affordable home.
• Neighbors are selling their homes for an excellent price. When neighbors are selling their homes for great prices, it is hard not to wonder if you could make some money off of your house. Hold your excitement while you take stock of the situation. Is your home similar to your neighbors or considerably different? Do they have more bathrooms, bedrooms, or other features? No two houses are created equal. This is a great situation where an experienced REALTOR® can be extremely helpful in comparing your home to others in the area and giving you a good idea of what your home could sell for.
• Your life has changed significantly since you bought your home. There may come a time when your home doesn't fit you anymore. If you're family is growing, you may outgrow your house; or likewise, if your children have all moved away, your home may be too big for you. Or perhaps, you are getting older and not able to access all of the parts of your home? Moving to a new home or area offers a lot of opportunities. You can pick and choose what's important to you and really think things through on what's most important in your next home.
• Your retirement is approaching. Some people, as they approach retirement, want to make their life more manageable. A home is a lot of work. Moving to a condo where maintenance is done for you, or even moving to a retirement community where you can bond with others in the same stage of life, may make sense.
• You want to split your time between 2 homes. Some people want to own two smaller homes so they can have a vacation home or split their time between two areas. Not only will having a vacation home be a nice way to spend time away to relax, it is a great investment too!
Remember, if you are serious about wanting to make a move, there is no better partner than a reputable real estate agent. A good agent will be able to look at your current situation and help you make an informed decision as to whether a move now will benefit you.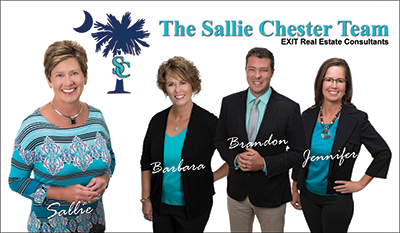 Lake Murray SC Real Estate - The Sallie Chester Team of Exit Real Estate Consultants with an emphasis on real estate sales on Lake Murray and off-water properties in Lexington, SC and surrounding areas, Sallie Chester and her team of professional REALTORS® utilize EXIT's cutting edge technology along with old-fashioned customer care to provide each client with exceptional service. Sallie lives on Lake Murray, just 6 miles from 4214 Highway 378, Leesville, SC 29070 and with many years as a leader in the real estate industry, her clients value her knowledge, professionalism, and business experience.