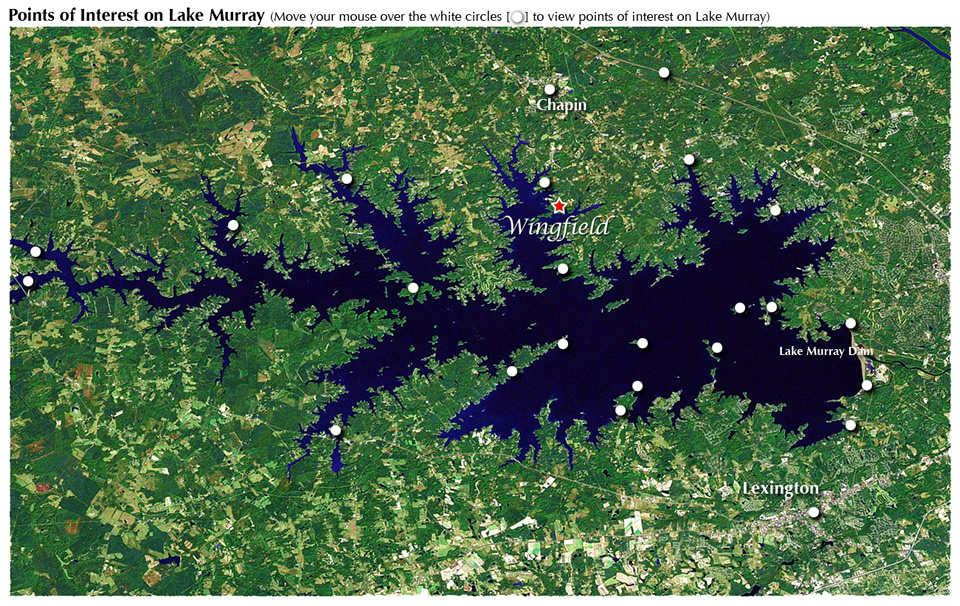 Lake Murray is a reservoir approximately 50,000 acres in size and has roughly 500 miles of shoreline. Lake Murray is fed by the Saluda River. In addition to serving as a source of hydroelectric power for the region, the lake has become a recreational attraction for boating and fishing. Regardless of whether you are visiting or a resident, there are many waterfront restaurants to enjoy throughout the area. All of the restaurants are accessible by boat. Call ahead or visit their website for operating hours as they may change seasonally.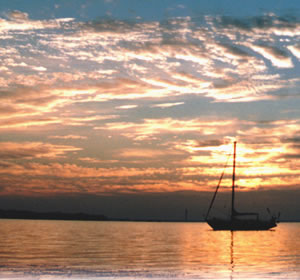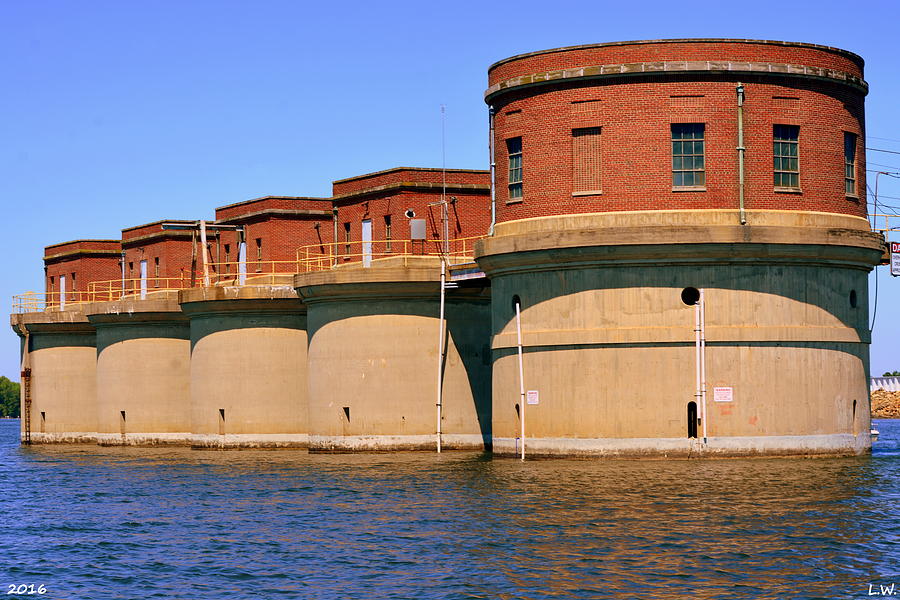 Liberty Tap Room
1602 Marina Road, Ste D, Irmo
(803) 667-9715
Creative twists on traditional American fare served along with signature ales, unique draft beer, craft brews. House specialties include Chicken & Waffles and Shrimp & Grits.
Rusty Anchor/Catfish Johnny's
1925 Johnson Marina Rd, Chapin
(803) 749-1555
Relaxed restaurant offering indoor/outdoor seating, a bar, and live music. Menu consists mostly of salads and sandwiches like the Black & Bleu Tuna Salad or the Boom Boom Shrimp Wrap.
Purple Martin Grille and Cellar
222 Timberlake Dr, Chapin
(803) 345-9909 X12
Restaurant found within the Timberlake Country club. Open Monday through Saturday for lunch and dinner and serves brunch on Sunday. Special nights include a pasta night, $3 draft night, and Prime Rib night. Reservations appreciated.
Frayed Knot Bar & Grill
1701 Dreher Island Rd, Chapin
(803) 945-1792
Family-style restaurant serving breakfast, lunch, and dinner. Menu items include steak, seafood, pasta, sandwiches and more. You can also rent pontoon boats, jet skis, paddle boards, and kayaks here as well as fill your boat up with ethanol free gas.
Buffalo Creek Bar & Grill
750 Marina Way, Prosperity
(803) 364-2972
Located in Buffalo Creek Marina, casual dining restaurant with great fried pickles and shrimp and grits. Also has a wing night, open mic night, and karaoke night.
TB's Shack on the Water
3644 Prosperity Hwy, Prosperity
(803) 364-3500
Lake house food with live music and great view of the sunset behind blacks bridge. Private club, nominal fee to visit.
Black's Bridge Pub and Grill
3644 Prosperity Hwy, Prosperity
(803) 364-2523
Lakeside neighborhood bar right next to Blacks Bridge with food like garlic chicken wings, seared yellowfin tuna, and prime rib.
Charlie's Fishermans Wharf
3224 U.S. Highway 378, Leesville
(803) 532-1025
Very casual family-owned restaurant serving fried shrimp, burgers & fries.
Lake Murray Resort and Marina
101 Sandalwood Drive, Leesville
(803) 532-5300
Three restaurants with menus featuring fresh and flavorful food. Portside has a relaxed atmosphere and casual menu; The Club has a seasonal menu, brunch, and weekly specials; The Beach is open-air, laid-back dining with a quick, casual menu. Membership is $100 annually.
Lake Murray Deli
3340 Highway 378, Leesville
(803) 730-3044
Small deli and bar featuring sandwiches with a "twist" and hot dogs. Deck overlooks Lake Murray where the Spirit of Lake Murray cruise ship is docked.
Big Man's Marina
125 Big Man's Rd, Leesville
(803) 532-4770
"Best burgers on the lake", fast and friendly service.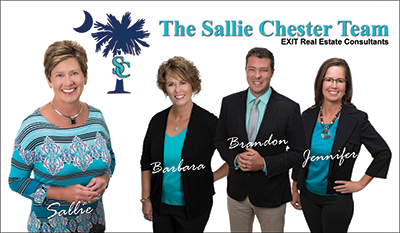 Lake Murray SC Real Estate - The Sallie Chester Team of Exit Real Estate Consultants​With an emphasis on real estate sales on Lake Murray and off-water properties in Lexington, SC and surrounding areas, Sallie Chester and her team of professional REALTORS® utilize EXIT's cutting edge technology along with old-fashioned customer care to provide each client with exceptional service. Sallie lives on Lake Murray and with many years as a leader in the real estate industry, her clients value her knowledge, professionalism, and business experience.