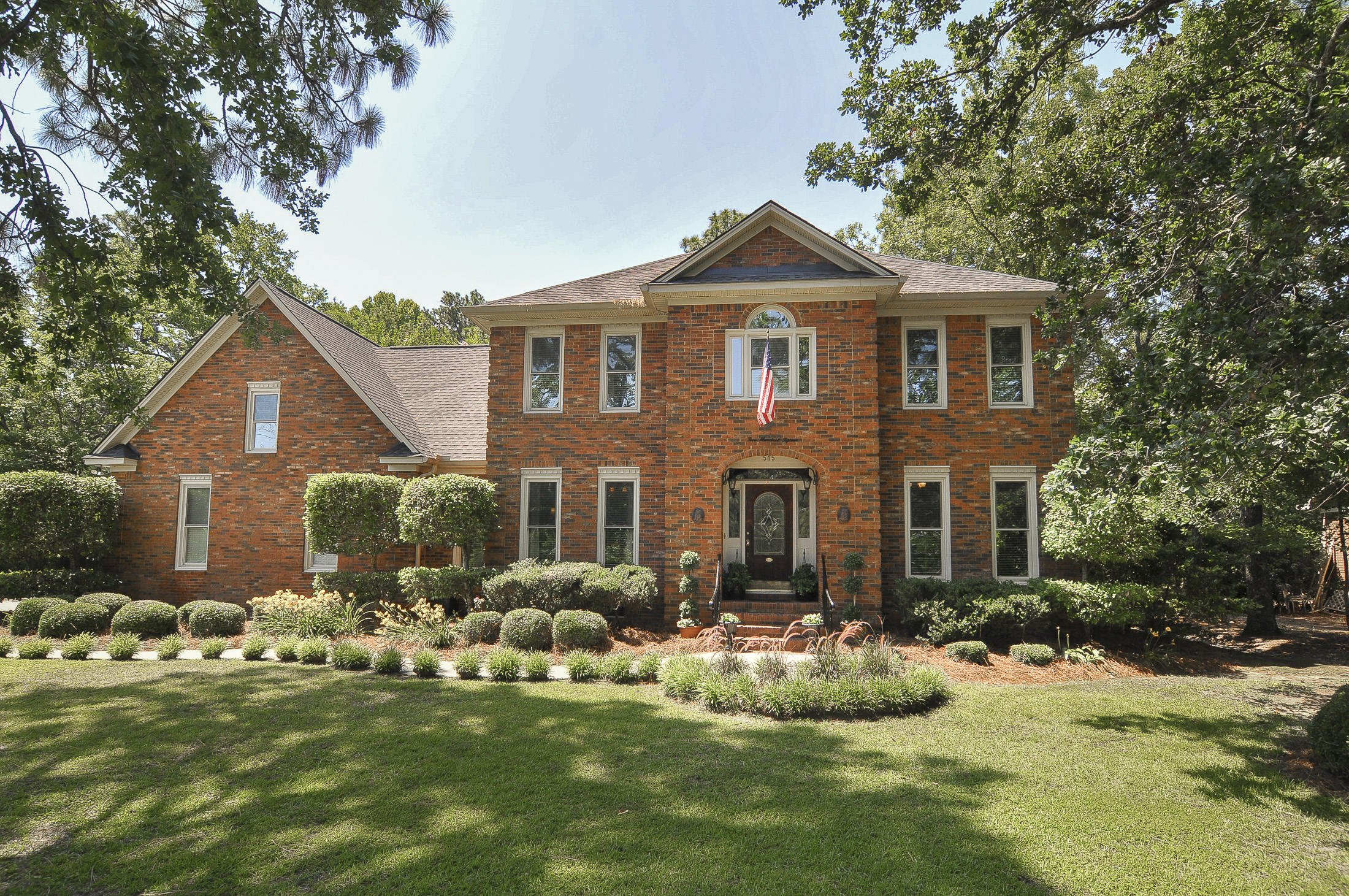 When considering making updates to any home, it is extremely important to choose the ones that will add value to your home. What buyers are looking for, and hence how much they are willing to pay, depends on where you live, and the easiest way to seek advice is by asking an experienced local REALTOR® who is knowledgeable about those things for which buyers are paying more. A lot of homebuyers concentrate on upgrading the interior of the home, but outdoor improvements can also increase your home's value and can be much less costly. Read on for which outdoor improvements can increase the value of your home and may be worth making.
Clean Up the Lawn. A patchy and discolored lawn looks terrible, but is relatively easy to fix. If you take care of your own lawn, you may want to hire a lawn service company to mow, edge, trim shrubbery, and fertilize properly. They can also seed and fill in any exposed soil with new sod. For severe problems, you may want to consider lawn replacement.
Revive Tired Spots. Fresh paint along fences or on a trellis, planting colorful flowers and adding new mulch can make a world of difference, and it's something that homeowners on a budget can easily do. Also, changing outdoor decorative pillows, adding a rug, or adding more container plants is a great way to revitalize your outdoor space with color and freshness.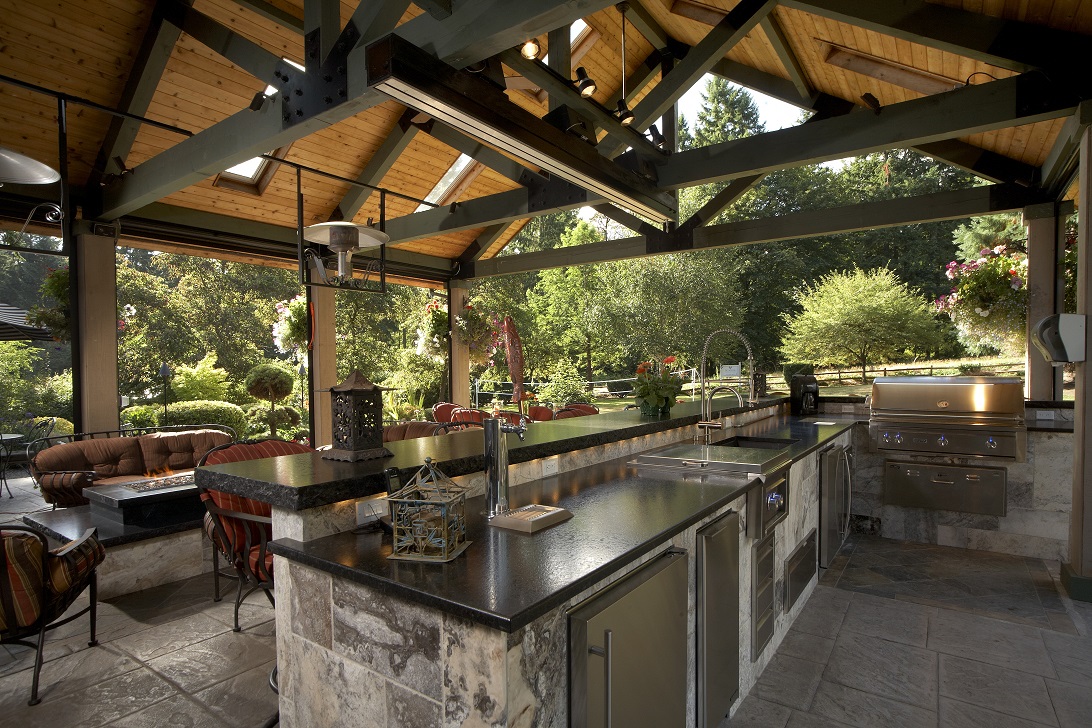 Add Outdoor Living Space. For those who have the financial means, or are looking to make a major renovation to their outdoor space, consider adding an outdoor kitchen space. Buyers look to use their backyard as an extension for home entertaining and adding a kitchen can help accomplish this.
Expand Your Usable Living Space. In line with adding outdoor living space, expanding usable living space in the form of decking or hardscape/pavers is another improvement likely to add home value. Just remember to keep some space to add decorative plants and greenery.
Plant a Tree . Healthy and well-maintained trees can add value to your home as well as to neighboring houses. The shade that trees provide can save a few hundred dollars a year in energy costs making them very desirable. Believe it or not, there are actually tree benefit calculators online that can help you estimate the value they may provide based on zip code!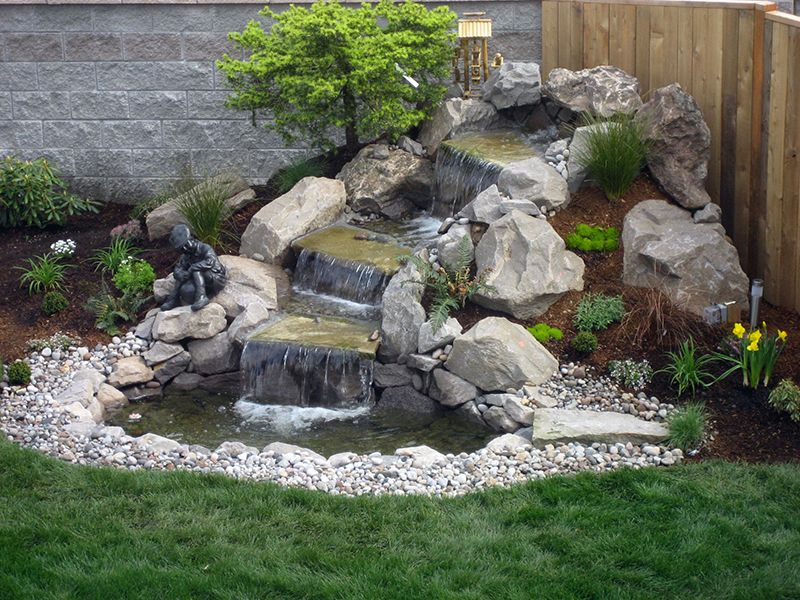 Add Garden Entertainment. Water features like ornamental ponds and fountains, as well as sculptures (in moderation), are very popular with buyers who want the feel of an outdoor oasis. These make an impactful outdoor statement which can add value to your home.
Boost Curb Appeal in the Front Yard. First impressions can make or break a deal. A clean, uncluttered front yard can instantly alter a potential buyer's perception for the better. Trimmed hedges, shaped trees, a tidy lawn, and a debris-free yard add instant curb appeal, while other inexpensive fixes such as painting the front door, updating your door knob, painting the existing garage door, and getting a new door mat can really up the wow factor.
Remove Play Equipment. Tasteful play equipment in good repair can be a dream for a potential homeowner with kids, but its presence limits buyers to a very specific demographic. When showing your house, consider removing it, as it can be more of an obstacle than an attraction.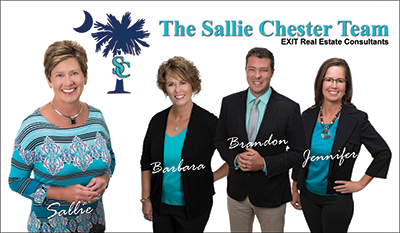 Lake Murray SC Real Estate - The Sallie Chester Team of Exit Real Estate Consultants​With an emphasis on real estate sales on Lake Murray and off-water properties in Lexington, SC and surrounding areas, Sallie Chester and her team of professional REALTORS® utilize EXIT's cutting edge technology along with old-fashioned customer care to provide each client with exceptional service. Sallie lives on Lake Murray and with many years as a leader in the real estate industry, her clients value her knowledge, professionalism, and business experience.