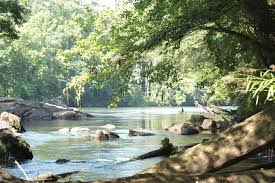 Saluda Shoals is a riverfront park that invites visitors to experience the Saluda River through educational, recreational, and cultural opportunities. The park spans 400 acres and is located along the banks of the Saluda River. Saluda Shoals offers both paved and unpaved trails for hiking, biking, and horseback riding. There are picnic shelters and a playground. There are also bike rentals, canoe and kayak rentals, and tube rentals. Saluda Shoals is also home to Barking Lot Dog Park, a two-acre fenced in area where dogs can run and play. The park also features Holiday Lights on the River where you can journey through more than a million colorful lights and see more than 400 animated light displays come alive in celebration of the holidays. Saluda Shoals park is located across the Dreher Shoals Dam toward Irmo at 5605 Bush River Road.
Crooked Creek Park is a recreational complex that opened its doors in 1994 to serve the Chapin area. It is an integral part of the Chapin community and serves as both a recreational and social hub for its residents. Located at 1098 Old Lexington Highway, the park offers a community center with a full gymnasium, racquetball courts, fitness areas, and an indoor walking track. It also has 6 athletic fields and 6 tennis courts, picnic facilities, playgrounds, walking trails, and 27-hole Disc Golf Course. To view an online guide with a list of programs and activities, visit here.
Seven Oaks Park is a full-service recreational complex offering fitness, athletics, and instructional programs to the Irmo community. Located near the intersection of St. Andrews and Piney Grove Roads, the community center offers visitors 9 athletic fields, paved walking trails, picnic shelters, playgrounds, and a 30,000 square-foot facility with 3 gymnasiums, a fitness area, indoor walking track, senior center, dance studio, art studio, and meeting rooms. Click here for a list of available programs. The park offers several holiday events in the month of December like Santa's Market Craft Show, Story Time with Santa, and Letters from Santa.
Dreher Island State Park stretches over three islands and 348 acres and provides access to twelve miles of Lake Murray shoreline. Visitors to the park will find nature trails, fishing spots, and recreational water activities. The park does have overnight accommodations, either lakeside villas or camper cabins, and reservations can be made here. There are three boat ramps at the park, providing private boat access to Lake Murray. The park has the Billy Dreher Nature Trail, where visitors can take a relaxing .25 mile walk, and playgrounds and picnic shelters for use as well. Visit the park at 3677 State Park Road in Prosperity, SC.
Congaree National Park holds the largest intact expanse of old growth bottomland hardwood forest remaining in the southeastern United States. Experience the park either on foot or by water. There are over 25 miles of hiking trails and 2.4 miles of boardwalk. Ranger and guided programs are led on Saturdays all year long. There is a canoe trail to explore Cedar Creek. The only overnight lodging available is camping and reservations are required via recreation.gov. There are no entrance fees to the park.
Sesquicentennial State Park is a spacious green getaway in the Sandhills region which has 1,400 acres of pines, camping sites, and nature trails. The park provides kayak and canoe rentals, fishing, two nature trails, and a 6-mile bicycle loop. Enjoy fishing in the 30-acre park lake. Boat access is available at a drop off area but no boat ramp is available. The park offers non-motorized fishing boats for rent at $5 per hour or $25 per day. Pedal boats and stand-up paddleboards are also available to rent. There is a splash pad water attraction in the summer. To see more things to do or additional information about the park, visit here. The park is located at 9564 Two Notch Rd in Columbia.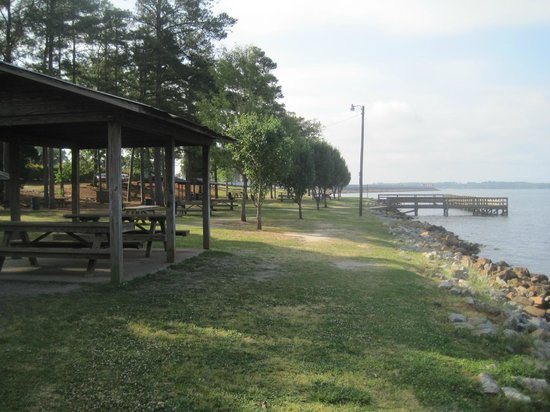 Lake Murray Public Park is an SCE&G facility located on both sides of the Dreher Shoals Dam (or Lake Murray Dam). The Lexington side of the park is open from April to mid-September. The Irmo side is open year round. The Lexington side of the park features a large swimming and beach area and picnic shelters; this is one of the few public swimming areas on the lake. The Irmo side has a boat launch, fishing docks, and picnic areas. There is a large walkway popular with runners and joggers, with a distance of 1.7 miles each way, that connects the two sides and offers a spectacular view of Lake Murray.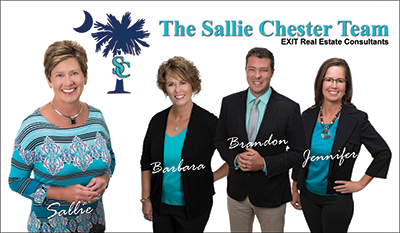 Lake Murray SC Real Estate - The Sallie Chester Team of Exit Real Estate Consultants​With an emphasis on real estate sales on Lake Murray and off-water properties in Lexington, SC and surrounding areas, Sallie Chester and her team of professional REALTORS® utilize EXIT's cutting edge technology along with old-fashioned customer care to provide each client with exceptional service. Sallie lives on Lake Murray and with many years as a leader in the real estate industry, her clients value her knowledge, professionalism, and business experience.