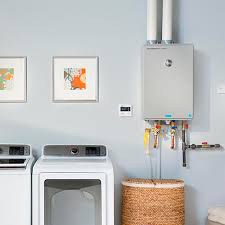 The Pros:
Tankless Saves More Energy
Tankless units heat water only when the faucet is turned on and usually operate on natural gas or propane. The main advantage of a tankless water heater is that they eliminate the cost of storing hot water in a storage tank, so you waste less energy. A tankless water heater uses 30 to 50% less energy than units with tanks, saving a typical family $100 or more per year.
Take Up Very Little Space
A tankless water heater is much smaller than a convention water heater. It mounts on the wall and takes up very little space. Conventional water heaters take up a lot of space so going tankless means more storage space for you.
No Leakage
Over time, conventional water heaters are constantly filled with water day in and day out and over a period of years, they will begin to leak. Because tankless water heaters do not store water, there's nothing to leak ever.
The Cons:
Upfront Cost
You often see smaller units, which won't produce enough hot water to serve most households. They are designed to serve one faucet at a time, a real problem if you want to shower while the dishwasher is running. The larger units that can handle the demand of an entire family are expensive.
Professional Installation
Tankless units have high-powered burners and special venting requirements, which unless you have pro-level skills, require professional installation; this is not a DIY project. When you're pricing a unit, be sure to get a firm estimate or firm bid on installation costs.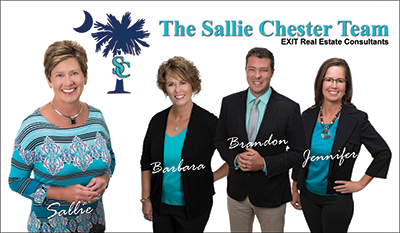 Lake Murray SC Real Estate - The Sallie Chester Team of Exit Real Estate Consultants​With an emphasis on real estate sales on Lake Murray and off-water properties in Lexington, SC and surrounding areas, Sallie Chester and her team of professional REALTORS® utilize EXIT's cutting edge technology along with old-fashioned customer care to provide each client with exceptional service. Sallie lives on Lake Murray and with many years as a leader in the real estate industry, her clients value her knowledge, professionalism, and business experience.