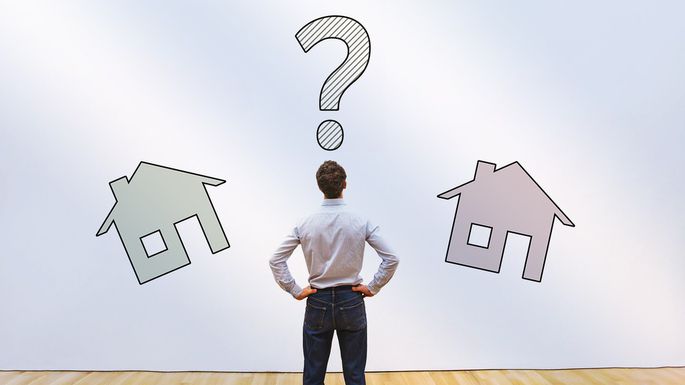 Buying a home is both a terrifying and exciting time. There are so many steps involved in the home buying process, and each step creates more questions. Here are ten of the most common home buying questions answered.
1.What's the first step of the home buying process? The mortgage pre-approval. Unless you are paying cash for a home, you will need to get a mortgage. To find out how much home you can afford, you need to get pre-approval for a loan. This is the first step in the home buying process.
2. How long does it take to buy a home? Typically, 30-45 days. This timeline can vary from person to person, but once an offer is accepted, it usually takes around 30 days to close.
3. What does a REALTOR® do? Everything! A REALTOR® is your most valuable asset in the home buying process. They will walk you through every step of the process and inform you of your options. They represent you and are your spokesperson throughout the experience.
4. How much do I have to pay a REALTOR® as a homebuyer? In most cases, nothing. Usually, the seller pays the fee, and then that listing agent pays the buyer's agent for bringing the buyer and facilitating the transaction.
5. What's your best advice for first time homebuyers? Trust the professionals. REALTORS® have sold a lot of properties and know what to look out for. Be confident and trust in their experience.
6. What kind of credit score do I need to buy a home? Usually 620+. Although some lenders will approve buyers with a lower score, a credit score of 620 or higher is recommended. Loan requirements are constantly changing, and your loan officer is the best source to give you today's requirements. The higher your credit score, the better your lending terms.
7. Are there special home buying programs that I should know about? Yes. There are a great number of home buying programs out there; some of the main ones to research are VA loans, USDA loans, and FHA loans. It is important to do your homework to know which is right for you.
8. How much money do I need for a down payment? It depends on your loan type and usually will range from 3-5%. Some loan types require no money down.
9. What other fees are there, besides the down payment? Loan origination and closing costs. Although the down payment is usually the largest cost for home buyers, lenders charge a loan origination fee which is a small percentage of the loan amount, usually 2-4%. Closing costs are fees paid at the time of closing. These closing fees can vary widely depending on where you live, the property you buy, and the type of loan you choose.
10. When do I get the keys? At the closing. Under normal circumstances, you get the keys when you close but make sure to coordinate your closing to get the keys the same day. Sometimes, if the closing takes place on a Friday evening, the loan may not be able to be funded until Monday.
Remember to have fun! Buying a home is an exciting time. For more information on the buying or selling process, visit our Buyer/Seller Info web page.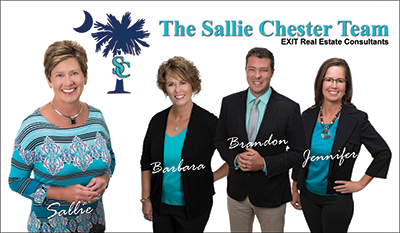 Lake Murray SC Real Estate - The Sallie Chester Team of Exit Real Estate Consultants​With an emphasis on real estate sales on Lake Murray and off-water properties in Lexington, SC and surrounding areas, Sallie Chester and her team of professional REALTORS® utilize EXIT's cutting edge technology along with old-fashioned customer care to provide each client with exceptional service. Sallie lives on Lake Murray and with many years as a leader in the real estate industry, her clients value her knowledge, professionalism, and business experience.