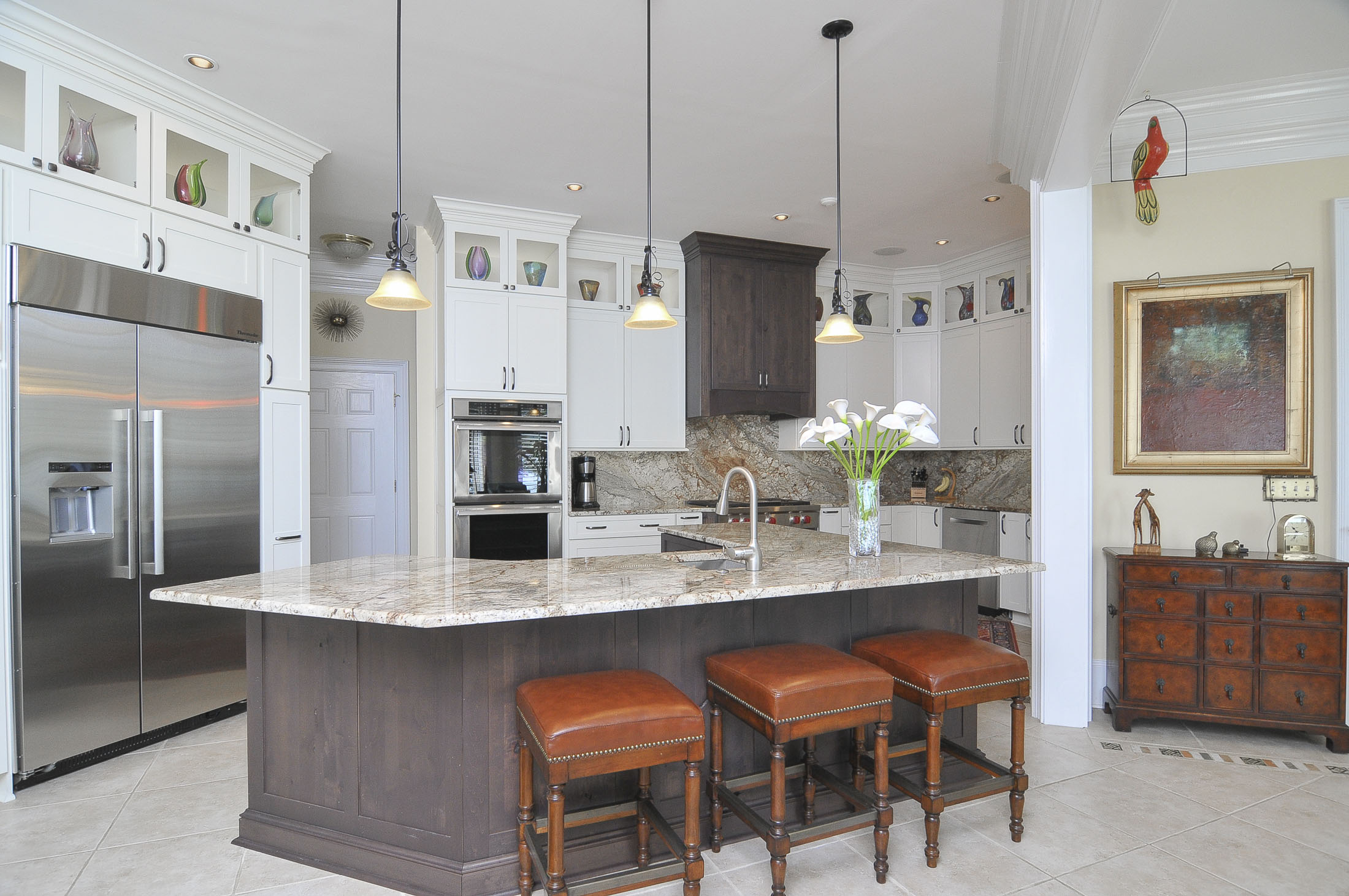 REALTORS® always talk about staging your home. What is it and what does it do? Home staging highlights your homes strengths, downplays it's weaknesses, and helps your home appeal to the greatest amount of prospective buyers. These are some of the top tips for staging your home successfully.
Boost Curb Appeal. The best way to get prospective homeowners to come see your home is to make it attractive from the outside. Many prospective buyers will drive by a house before scheduling a time to look at the inside. If the home is not attractive outside, they will not bother to come look inside.
• Mow the lawn and add fresh sod as needed
• Power wash the siding, driveway, & walkways
• Plant flowers & fresh greenery
• Wash the front windows
• Create an inviting front porch with potted plants, a clean doormat, and a fresh coat of paint or stain. Also, remember to leave lights on at night in case potential buyers drive buy after dark.
Clean The Inside. This is the simplest and cheapest way to help your home look it's best. Everything from floors and rugs to windows, counters, and grout, should be scrubbed and cleaned. If you need help, hire some professionals. A clean interior is a must when selling your home.
De-Clutter. All clutter must go. It is not easy but is well worth the trouble. Clean and clear surfaces equal more space to potential buyers. Get rid of anything unnecessary or unsightly so spaces look larger and more inviting.
Choose Neutral Colors. DO NOT experiment with paint color. Neutrals are the safest paint colors to choose when selling a house. They are clean, inviting, and practical. They also match every color and help to open up a room. If you want to attract more potential buyers, leave the dark and bright paint shades behind. If you crave color, add splashes of color with fresh flowers and accent pillows or blankets.
Rearrange Your Furniture. Square footage is important to homebuyers. When you're selling your home, it's important to maximize the space to make it appear bigger. Symmetrical arrangements work best and help a space look cleaner and larger. Pull furniture off of the walls and create inviting conversation areas to maximize effectiveness; Also, highlight each room's dual functionality to further enhance buyer appeal.
Open The Closets. Visitors will want to peek in your closets. Closet space and storage can make or break a sale so show yours off. Get rid of excess stuff and aim to have 20 to 30 percent of space open in each closet to give the impression of spaciousness.
Beware of Pet Odors. People may love animals, but NO ONE wants to have a house that smells like one! Get your rugs steam cleaned and be extra vigilant about vacuuming to avoid excess pet hair and odor. Also, be sure to put away pet toys and dog bones to decrease smell. You may also want to look into candles that help eliminate pet odors in neutral, fresh smelling scents like vanilla, cinnamon or lemon.
Stage for Everyone, Not Just Buyers With Children. To get the most offers, you'll have to present your home as one that anyone can love, not just a home for kids. While some buyers will have children of their own, or plan to have children, potential buyers who don't will have a hard time picturing themselves in a house full of children's belongings. To make your home appeal to the widest range of buyers possible, you'll need to minimize children's presence: clean up toys, convert playrooms, put backpacks and shoes in a cupboard, remove artwork from the refrigerator and store in a safe place, and repaint those baby blue and pink walls in the bedrooms.
Don't Forget to Stage the Outside Too! Play up your outdoor spaces. Even if a space is small, the right cafe table & chairs or vase of flowers can have buyers thinking "charming" rather than small. Stage your outdoors according to the season. In the summer, make sure your garden is in great shape. In the winter ,build a fire in the clean outdoor fire pit. Make the most of the space no matter how big or small and create a great space that others can imagine themselves in.
Home staging does involve a little work but it will be well worth it. Successful staging is the key to not only selling your home quickly but also to getting the best price for it.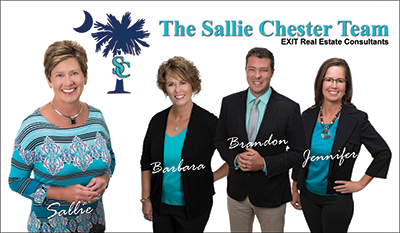 Lake Murray SC Real Estate - The Sallie Chester Team of Exit Real Estate Consultants​With an emphasis on real estate sales on Lake Murray and off-water properties in Lexington, SC and surrounding areas, Sallie Chester and her team of professional REALTORS® utilize EXIT's cutting edge technology along with old-fashioned customer care to provide each client with exceptional service. Sallie lives on Lake Murray, just 6 miles from 4214 Highway 378, Leesville, SC 29070 and with many years as a leader in the real estate industry, her clients value her knowledge, professionalism, and business experience.